Latvian Champion and a lot more!
Another fantastic weekend in Latvia.
This time we went with our dear friend Madde Rörström (Kennel That's Obvious) and her amazing liver boy Klever, Djungelkattens K-Nineridged Klever.

First days resluts was a truly more than I could dream of! We only had one cac to go for the Latvian Championship, and Vintra managed to recieve that and at the same time become BOB and later on BIG 1. Under judge: Sonia Kelveri Philippou (Cyprus).
With this win she also closed her Estonian and Lithuanian Championships and became Baltic Champion!

BOS was our dear friend Jevgenija Pelsh with Ridge's Star Haydar Amin. And Klever took the CAC and became Latvian Champion.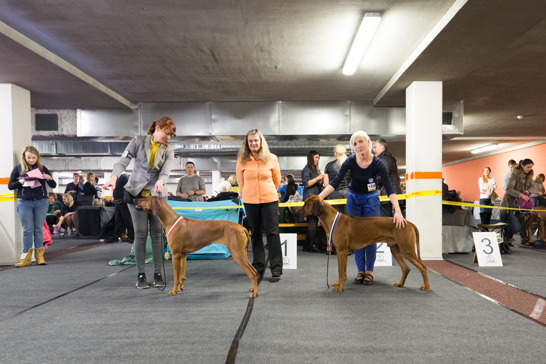 Second day Vintra became BOS for breed specialist: Christian Jouanchicot (France). And Madde and Klever stood beside us as BOB, BIG2!!!

A memorable weekend with a lot to celebrate!