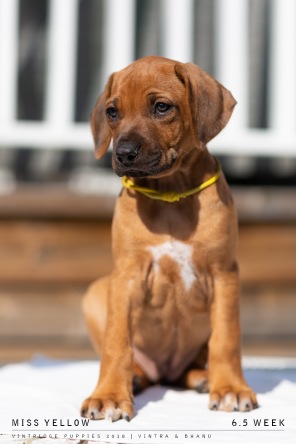 Akela - Miss Yellow

Height: 65 cm
Weight: 34 kg
Hips: HD A
Elbows: ED 0/UA
Behaviour test: Yes

Out as no2 of the puppies with a weight of 430gr.

She is born with a white heart on her stomach ❤
She is born with a DS in the neck and will have surgery in a near future. After that we look forward to a long, happy and active life.

She lives with her new family Ellen, Hugo, Cornelia, Göran & Linda.