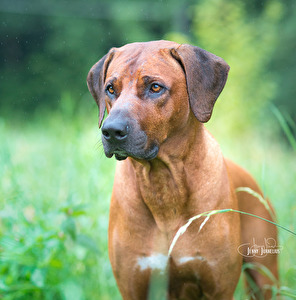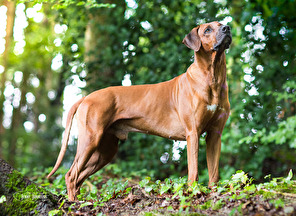 D.O.B: 22.08.2011
Father: MCh. Wa Kishujaa Dakari
Mother: Ayo Rayha of Kitani
Height: 69,5 cm
Weight: 45 kg
HD: 0/0
ED: Free
OCD: Free
LVT: Free
DM: N/N
JME: N/N
Full dentition, Correct scissor bite
Hämophilie B, negativ
Ridge-Gentest, dominant homozygote (RR)

See the "EXTENDED PEDIGREE" of Bhanu.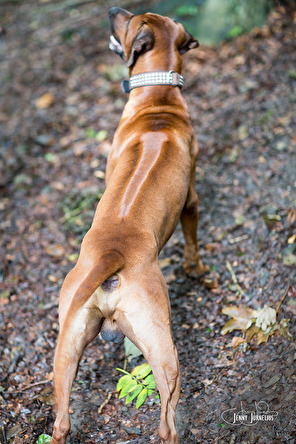 Bhanu is a true Ridgeback male with a super temperament. Very cool, friendly and easy going. He is well balanced with no exaggeration. He moves free and effortless. His ridge is to die for, very long and well shaped!
He comes from a verry nice and healthy litter at Vumbuo kennel.

He is sparsely exhibited with good results. One BOS, a pair of J-CAC, CAC and R-CAC in Switzerland and Germany.

In Bhanu's litter there was: 7 puppies (5 boys, 2 girls)
5 standard, 2 non standard - 1 ridgless, 1 multi crowns. No DS, No kinked tail.
Of the siblings that are examend all have:
HD-A, ED-free, OCD-free and LTV-free.
If you want to know more about Bhanu, please contact his breeder Nicole Huber or read at his own website!

Bhanus' website:
https://www.bhanu.ch/

Bhanu's breeder Nicole Huber:
https://www.vumbuo.ch/
Frau Vintra Rocks Ajumpaa Nishamba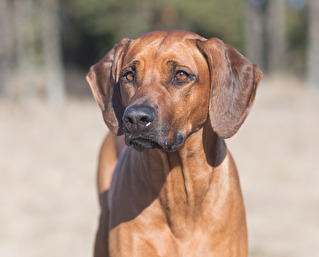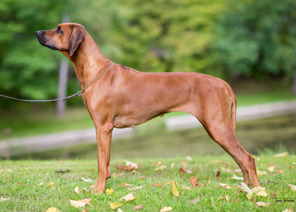 D.O.B: June 8, 2013
Father: CH Nakaa Shamba Lux Fynn Bomani
Mother: CH Aresvuma Paa-Palika
Height: 66cm
Weight 38 kg
HD: A
ED: 0/0
OCD: Free (not a obligatory test in Sweden but I scanned her and no abnormalty was found)
Correct scissor bite, Missing 1 P3
Behavior test: BPH
Gunshoot proof
JME: N/JME
DM: N/N

Latvian Champion
Estonian Champion
Riga Winner 2015
Swedish Field Tracking Champion
4th Best Field Tracking Ridgeback in Sweden 2015
9th Best Field Tracking Ridgeback in Sweden 2016
Best Female Ridge at BISS-15, Club Show Sweden
Best Female Head at BISS-16, Club Show Sweden

3 CAC in Latvia
1 CACIB in Latvia
1 CAC in Estonia
1 R-CAC in Estonia
1 N-CAC Lithuania
1 R-CAC in Finland
1 R-CACIB in Finland
Crufts Qualified 2016

Best bitch placements in:
Latvia, Estonia, Lithuania, Finland, Denmark and Sweden

Candidate: Lithuanian Champion, Baltic Champion

See the "EXTENDED PEDIGREE" of Vintra.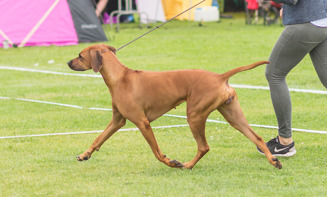 Vintra is super sound and healthy with no skinproblems or allergies with perfect score of hips and elbows. She comes from a litter of 10 puppys (8 boys 2 girls) 9 standard, 1 kinked tail. No DS, No Ridgless, No ridgefault.
Vintra is an easy going girl with a lot of pasion for all kind of training as obedience, agility, racing, tracking and hunting.
Read more about Vintra here...

Vintras breeder, Ajumpaa website:
http://jumba-jafari.lv/
Vintras fathers website:
http://www.nakaashamba.de/