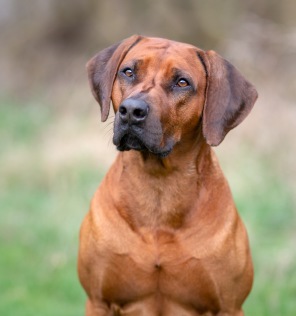 D.o.b: 27.07.2015
Dad: YE Japha Malik Jahari
Mom: Ch. Mooi River Entaba Piper
Height: 69 cm
Weight: 45 kg
HD: 0/0
ED: Free
OCD: Free
LVT: Free
DM: N/N
JME: N/N
Dilute: D/D
Correct sissorbite.
Gunshot proff

See Neo's Extended pedegree här.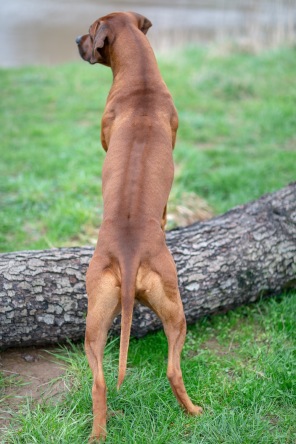 Neo is a true Ridgeback male with a fantastic temperament! Very open, friendly and easy going. He is wel balanced with good bone, well developed muscularity and he is without any exagerations.
He moves effotless and easy with good speed. He has an amazing long and nice ridge.

Neo loves to be ouside running, the faster the better. He allways come a long at the horse back riding and then he runs free. He also do some kickbike, mountain biking and man trailing. He loves his family, espesialy his mom Christine. He will do anything for her!

He is shown in Germany and in Luxemburg with a Juniourchampion in Luxemburg and a show championship in Germany, VDH.

He is born in a healthy litter at Mooi River kennel. There was 13 puppies (6 males and 7 females). 12 standard, 1 with ridgefault and hoden fault. No DS, no kinktails.

If you want to read more about Neo, pleace visit his websit or his breeder Andrea Jäger and her website

Neo's hemsida:
neo-ridgeback.de

Neo's uppfödare Andrea Jäger:
Kennel Mooi River
Frau Vintra Rocks Ajumpaa Nishamba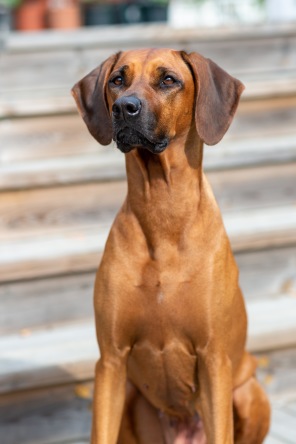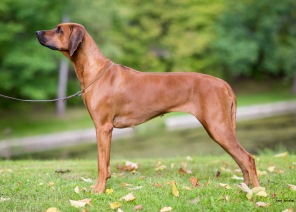 D.O.B: June 8, 2013
Father: CH Nakaa Shamba Lux Fynn Bomani
Mother: CH Aresvuma Paa-Palika
Height: 68 cm
Weight 38 kg
HD: A
ED: 0/0
OCD: Free (not a obligatory test in Sweden but I scanned her and no abnormalty was found)
Correct scissor bite, Missing 1 P3
Behavior test: BPH
Gunshoot proof
JME: N/JME
DM: N/N

Latvian Champion
Estonian Champion
Riga Winner 2015
Swedish Field Tracking Champion
4th Best Field Tracking Ridgeback in Sweden 2015
9th Best Field Tracking Ridgeback in Sweden 2016
Best Female Ridge at BISS-15, Club Show Sweden
Best Female Head at BISS-16, Club Show Sweden
Best Female Head at BISS-19, Club Show Sweden


3 CAC in Latvia
1 CACIB in Latvia
1 CAC in Estonia
1 R-CAC in Estonia
1 N-CAC Lithuania
1 R-CAC in Finland
1 R-CACIB in Finland
1 R-CAC Sweden
1 Nordic R-CAC Sweden
Crufts Qualified 2016

Best bitch placements in:
Latvia, Estonia, Lithuania, Finland, Denmark and Sweden

Candidate: Sweden, Lithuanian Champion, Baltic Champion

See the "EXTENDED PEDIGREE" of Vintra.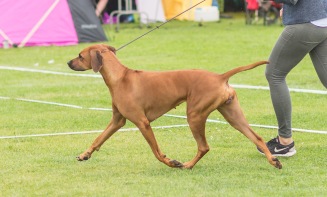 Vintra is super sound and healthy with no skinproblems or allergies with perfect score of hips and elbows. She comes from a litter of 10 puppys (8 boys 2 girls) 9 standard, 1 kinked tail. No DS, No Ridgless, No ridgefault.
Vintra is an easy going girl with a lot of pasion for all kind of training as obedience, agility, racing, tracking and hunting.
Read more about Vintra here...

Vintras breeder, Ajumpaa website:
http://jumba-jafari.lv/
Vintras fathers website:
http://www.nakaashamba.de/