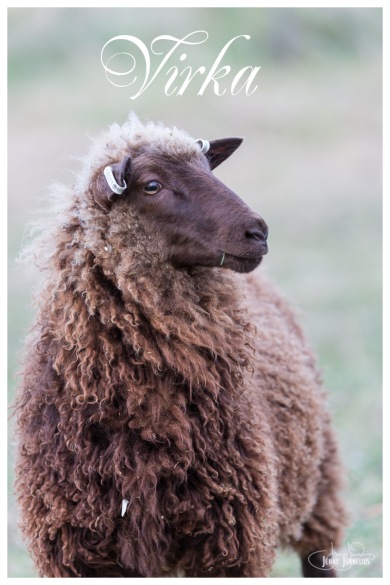 Virka is our most furry "dog".
And yes, you can call her a dog because she allways comes when you call her. She begs for candy and wants to sit in you lap and cuddle :)

She is of the breed Rya, an old Swedish endangered breed.
She became a member of our family summer 2016 at 5 month old together with her sister Tova.
The plan for her is to become mother to a lot of sweet small lambs in the future.
She lives near by our house together with a small herd of sheeps.