Vintra is my second Rhodesian Ridgeback. And I looked for our new family member for many years. And when I saw the combination of Fynn & Palika something klicked. I met Vintra for the first time when she was 5 weeks and it was an instant love! I spent a weekend at Ajumpaa kennel in Riga and then it was a long wait due to the import law regarding rabies vaccination. But she was 16 weeks old it was finaly time to pick her up.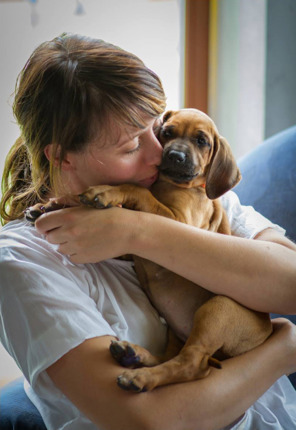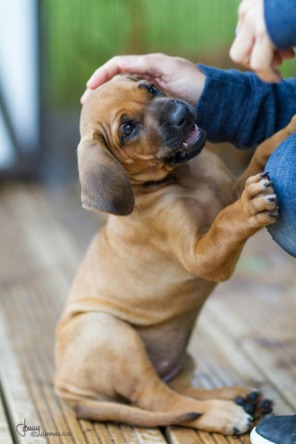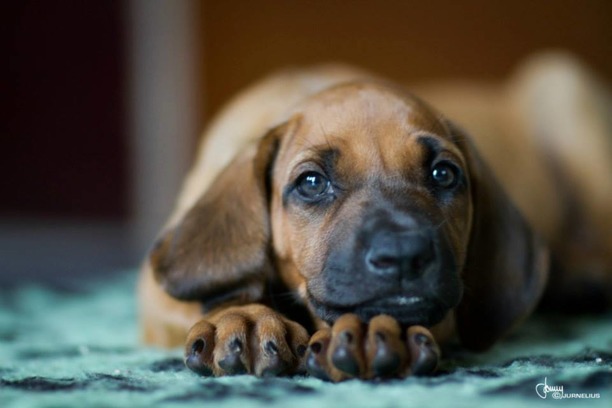 Vintra is a true sweet heart and she charmed her way in to our life in several ways. Vimla was not fond of her at all to start with. But Vintra would never take no for an answer! So she annoyed Vimla in every way she could. Jumped on her, bit her, kissed her, barked at her, stole her toys, chased her and so on. And after an remarkable short of time Vimla realized that the only way to get around Vintra was to play with her. And from that day they were the best of friends <3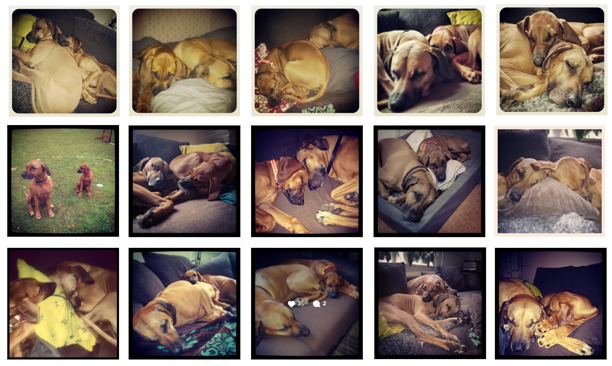 Vintra is really easy to live with. She is always up for adventures and she never backs away from stuff. If I go she will follow, no matter the situation. She loves to play, both with me, other dogs and just for her self if nobody else is around. She chases everything from small butterflies to birds, rabbits, cats, deers and toys. As well as a true hunter she is briliant in the field track. As soon as she had matured and got some concentration skills ;) she managed to get her championtitle in just a few starts.
She is fun to training with and we are at the moment laying the grounds for obedience and agility with the goal to start compeeting soon.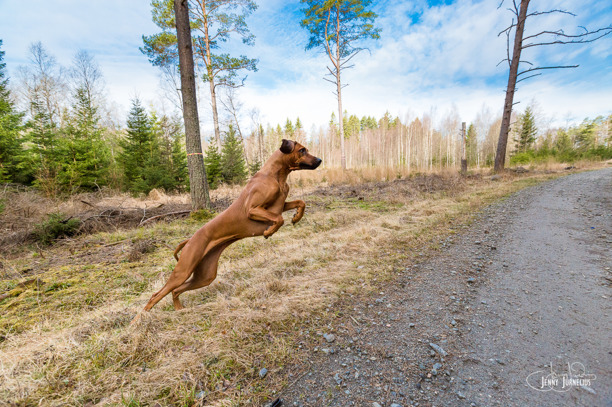 Many times I think she was more in the air than on the ground when growing up :)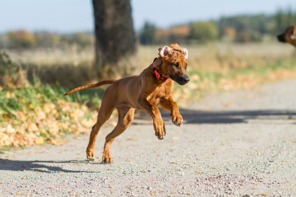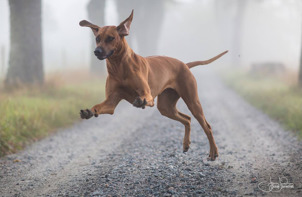 Running is her best sport, and we do a lot of bicycle and mountainbiking. And when we go to racetrack she is in her right element, she just loves to run after that fake "rabbit"!
See more race pictures here...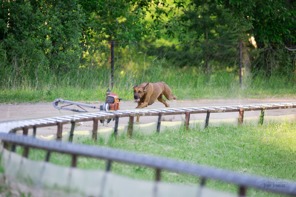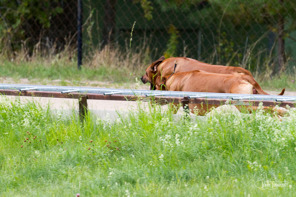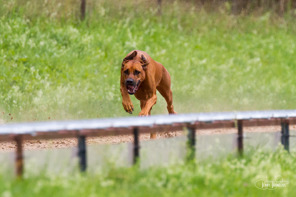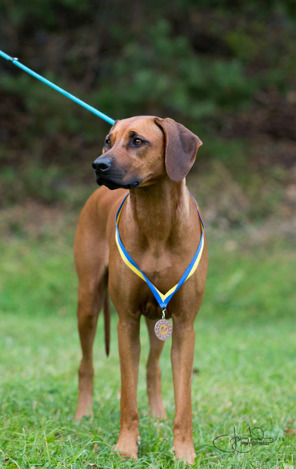 She is more towards the active type of Ridgeback than the opposite. She is always up for training and fun stuff. When her needs are fullfilled she is really a balanced dog and knows how to relax. At home you most likely find her in the sofa or out on the porch sunbathing. Towards people she is ignorant/neutral if she don't know you, and if you are worthy and she likes you then it's a lot of kisses and cuddle.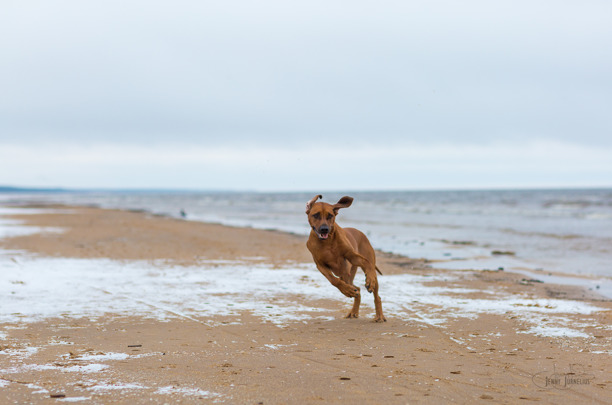 Vintra contributes so much to my life. She is pure joy and love!