LV CH, EE CH, SEVCH, Riga Winner 2015
Frau Vintra Rocks Ajumpaa Nishamba
D.o.b : June 8 2013
Height: 66 cm
Weight 38 kg
HD A
ED 0/0
OCD Free (not a obligatory test in Sweden but I scanned her and no abnormalty was found)
Correct scissor bite, missing one P3.
BPH (Behavior test)
Gunshoot proof
JME: N/JME
DM: N/N

- Latvian Champion
- Estonian Champion

Riga Winner 2015
Swedish Field Tracking Champion
4th Best Field Tracking Ridgeback in Sweden 2015
Best Female Ridge at BISS-15, Club Show Sweden
Best Female Head at BISS-16, Club Show Sweden
Best Female Head at BISS-19, Club Show Sweden

1 CACIB in Latvia
1 N-CAC Lithuania
1 R-CAC in Finland
1 R-CACIB in Finland
Crufts Qualified 2016

Best bitch placements in: Latvia, Estonia, Lithuania, Finland, Denmark, Sweden.

BOB, BIG1 Liepaja dec 2016 Latvia
BOO Liepaja dec 2016 Latvia, CAC
BOS Panevėžys 2016 Lithuania, N-CAC
BOB BIG2 NDS Rakvere 2016 Estonia, CAC
BB2 NDS Rakvere 2016 Estonia
BB4 NDS Öland 2016 Sweden
BIR NDS Ogre Show 2016 CAC CACIB
BB4 IDS Herning 2016 Denmark
BB2 IDS Helsinki Winner 2015 RCAC RCACIB
BIM IDS Riga Winner 2015 CAC CACIB Cruft Qualified
BIR, BIG-1 och BIS-R i Hågelby

Vintras breeders website: www.jumba-jafari.lv
Vintras fathers website: www.nakaashamba.de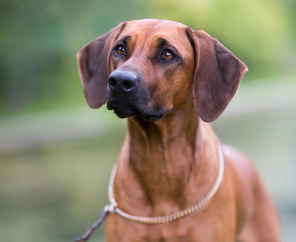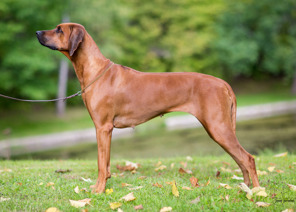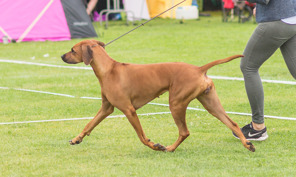 Vintra is born in Riga, Latvia, in a litter of 10 puppys, 8 males and 2 females.
No ridgless, no ridgefault, no DS, no exesive white. One kinked tail. All puppys blacknosed and with mask.
Clear HDA and ED0 of those puppys that are x-rayed (as I am informed of).
Today all the siblings are spread over Europe: Latvia, Sweden, Luxemburg, Netherlands and Germany.