Frau Vintra rocks Ajumpaa Nishamba
Utökad stamtavla med mer info och bilder
NAKAA SHAMBA LUX FYNN BOMANI

Dob 10.07.2008
Hips: A/A
Elbows: 0/0
OCD: Free
Complete scissor bite
Height: 70 cm
Weight: 46 kg
Dilute (MLPH): D/D
Thyroid Funktion - Normal

- International beauty champion
- German Champion (VDH)
- German Club Champion
- Luxemburger champion
- French champion
- Danish Champion
- Italian Champion
- San Marino Champion
Ch. BUKURU OF
SAMBESI WATERS
VDH 00/109 2112
SHSB/LOS 600896
HD: A2
ED: Free
OCD: Free
Full set of teethri
Height: 69 cm
Weight: 44 kg

DANEST TJABO LETSATSI
(SA, import to CHE )
08.11.1997
HD A/A ED 0/0
Height: 69 cm
Weight: 44 kg
Full dentition

APALACHEE UMQOLO OF PRONKBERG (SA)
KUSA BH000082
HD A/A ,
Height: 68 cm
Full dentition

BYWAYS IZONKA (SA)
KUSA BG027448
HD A/A
Height: 64 cm
Full dentition

KILIMA SIMBA BARKA
23.10.1995 – 03.08.2009
HD: A
ED: Free
OCD: 1 (Elb)
Full set of teeth

THE THEMBISA KHANGELI
NHSB 1.648.135
HD: A
Full dentition

PERKEO BARKA
VDH 92/017 0849
HD: A
Full dentition

YE JAPHA ELYNN
VDH 03/109 3571
LOL 22182
HD: B
Expos: Excelent
Farbe: Red wheaten

Ch. NGAI ZAMU
OF GINBAS HEROS
d.o.b.: 20 April 2002
Hips: HD A
Elbows: ED/OCD Free
Shoulders: OCD Free
All Teeth
Height: 69
Weight: 45 kg
Red brown colour
Gene for brown nose

THOKOZA AZIBO
NHSB 2.251.973

DEMBA
NHSB 2.251.403
HD: B

RIM FIRE SHADIE
11.03.1998
HD-A / OCDA2 / frei
Height: 62cm
Red weaten

EAGLE RIDGE TIGER
AKC HM589683/07

RIM FIRE KILO
AKC HM585275/01
ARESVUMA
PAA-PALIKA

Dob 27.04.2009
Hips: A/A
Elbows: 0/0
Full dentition
Weight: 36,5kg
Dilute (MLPH): D/D
DM- negative
SHANGANI UMVUTCHA LONZO
Dob 14.08.2003
HD-A, T-1. ОКД-1
Weight: 42 kg
Height: 68 cm

PACHA OF SHANGANI
* 02/07/99
† 19/04/09
Dysplasie A
red wheaten
70 cm / 50 kg

UMVUTCHA MATOBO OF SHANGANI
*6/7/97 Bulawayo
† 18/11/09
red wheaten
69 cm / 50 kg

MATAQUA MUSTARD SEED

SHANGANI ASKARI
* 5/3/96
† 17/2/08
Dysplasie A
dark wheaten
64 cm / 38 kg

WANDOROBBO ASHANTI OF SHANGANI
* 5/8/1992
† 4/6/1996
Dysplasie A
67 cm / 42 kg

SARULA CHIKADZI
* 17/9/93
† 22/4/05
Dysplasie A
dark wheaten
65 cm / 39 kg
HARMAKHIS WISDOM DAKSHA OF ARESVUMA
27.3.2004
HD-A

PRONKBERG MAKARI OF
HARMAKHIS WISDOM LOI
HD-A, ED-0, OCD-free, DNA-neg, Tyroid-normal, Heart-normal

APALACHEE UMQUOLO OF PRONKBERG
HD-A

SARULA GWIZA OF PRONKBERG
HD-A

MAYA DELLE CIME BIANCHE
HD-A, ED-0

XIBRIDGE DELLE CIME BIANCHE LOI
HD-A, OCD-free

Ch. CHAMILLA DELLE CIME BIANCHE LOI
HD-A, OCD-free
Vintras dad:
NAKAA SHAMBA FYNN BOMANI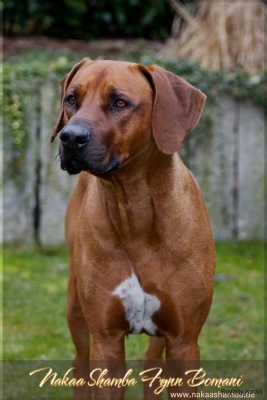 Dob 10.07.2008
Elbows: 0/0 (excellent)
Hips: A/A (excellent)
OCD: Free
Height: 70 cm
Weight: 46 kg
Teeth: Complete scissor bite
Color: Red wheaten
Blue Dilute gen: DD (free)
Thyroid Funktion tests: Normal

International beauty champion
German Champion (VDH)
German Club Champion
Luxemburger champion
French champion
Danish Champion
Italian Champion
San Marino Champion
Champion of Georgien
Champion of Cyprus

NAKAA SHAMBA FYNN BOMANI was born in the kennel "Nakaa Shamba Lux" in Luxemburg, a litter of 11 wonderful puppies. Fynn's pedigree is in bloodline from very successful and well-kown Kennels from South Africa, Netherlands and Germany. His grandfather from the Netherlands is the world famous and beautiful dog NGAI ZAMU OF GINBAS HEROS (Dodge) - Winner Crufts International and Multi Champion, multiple BOB Specialized Specialty Shows Rhodesian Ridgebacks, father of many Champions.
Fynn's great-grandfather - APALACHEE UMQOLO OF PRONKBERG (South Africa) Champion and winner of many important exhibitions, as the 75th BOB Anniversary Specialty in Harare (Zimbabwe).

Fynn is very friendly and well-balanced dog, never aggressive to dogs and friendly to humans, especially to kids. He is never shy or dominant. Even with aggressive rivals he keeps calm and avoids conflicts. While walking and travelling and in all public places Fynn is a very good and disciplined companion.
Webpage of Fynn http://www.nakaashamba.de/
Vintras Mom:
ARESVUMA PAA-PALIKA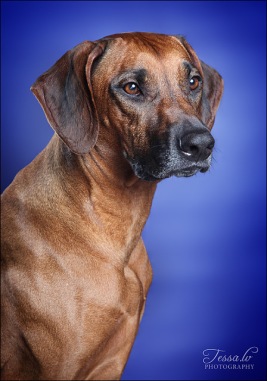 Multichampion
Junior Champion of Latvia, Lithuania, Estonia, Russia and Baltic states.
Champion of Latvia, Lithuania, Estonia, Belarus, Russia and Baltic states.
Grand Champion of Belarus
Crufts qualification
International champion candidat
Junior Latvian Winner 2010, Junior Lithuanian Winner 2010
10.04.2011 VI. FCI gr. speciality show Best of Breed (BISs-6)
16.12.2012 VI. FCI gr. speciality show Best of Breed (BISs-3)
22.04.2012 VI. FCI gr. speciality show BOS

PALIKA's pedigree consist on blood lines of known kennels from Italy, France, South Africa and Zimbabwe.
Dogs of these blood differ active temperament, prompt, flying movements, the dry constitution, beautiful expressive heads. Palika is a active girl, very much loves dog-shows and country walks. Perfectly and even thinks much of small children.

Teeth:Complete scissor bite
Elbows:0/0 (clear, excellent)
Hips:A/A (clear, excellent)
Height:65 cm
Weight:36,5 kg
Eyes test:normal
Degenerative Myelopathy (DM):N/N normal, free
Webpage of Paalika http://jumba-jafari.lv/
Breeder of Paalika http://en.aresvuma.ru/
Vintras Grand pa - Father of Fynn
Multi Champion Bukuru of Sambesi Waters is a stately appearance and a worthy representative of Rhodesian Ridgeback. He was born on 23.07.2000, a real Millenium's dog'. He is attracted by his appearance, his strong masculine head and his incredible good proportions. The most important thing is his character that he passes on to his grandson and puppies puppies. I describe his character as a brave, proud, friendly and balanced. A Rhodesian Ridgeback you dream of. He become 13 years old and lived his whole life as the chef in his pack with his son Kerubo, Usoni and his daughter Chidima.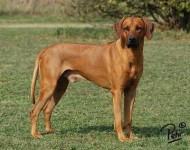 Photos of Bukuru
Copyright:
Ana Isabel Gomez Navarro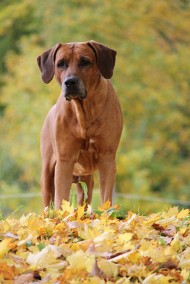 Vintras GrandMA - Mother of Fynn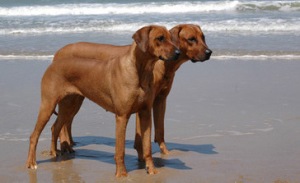 Ye Japha Elynn
Birthdate: 13.10.2003, Height: 63 cm, Weight: 33 kg

She is medium height, well proportioned, very feminine, neither nervous nor aggressive, cheerful and good-humored "Lady." She is perfectly with other dogs and humans.
Her nature is calm and well-balanced, and she is friendly to kids. She knows how to defend the property and all those she loves.
Vintras Grandpa - Father of Paalika
Vintras Grandma - Mother of Paalika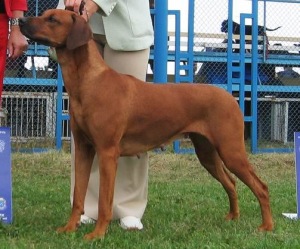 HARMAKHIS WISDOM DAKSHA OF ARESVUMA
DAKSHA

VETERAN WORLD WINNER 2012, Interchampion, Multichampion, Russia Junior Champion; Grand Champion of Russia and Romania; Champion of Russia, Belarus, Makedonia, Ukraina, Latvia, Lithuania, Estonia, Baltic states, Finland, Romania, RKF, CLUBx2, BOS RRCM'08, Open class prize-winner at WW'09 in Bratislava, open class prize-winner at EURO'10 in Slovenia, Winner of Progeny Group at RR EURO'10, daughter of Interchampion, 7 countries champion, 35 CACIB PRONKBERG MAKARI and Interchampion, 5 countries champion, 18 CACIB MAYA DELLE CHIME BIANCHE, - imported from Italy. Among her children are a lot of successful dogs: as WW 2009 Aresvuma Desta Diara and PALIKA's sister - Aresvuma Pachanga Fotina - EURO Junior Winner 2010.
Breeder of Daksha: http://www.harmakhis.it/
Vintras great Grandpa - mother of Ye Japha Elynn
Crufts Winner 2006 BOS
Belgian Winner 2003 2006
Golden Winner in 2004
Golden Dog Trophy 2004
Bundessieger 2005
International Champion
Dutch Champion
Belgium Champion
German Champion
Clubmatch RRCN Best Youth Male 2003
Dog Of The Year 2003
BISS Spezialzuchtschau Winner 2004
BISS BRRC Clubmatch Winner 2004,
BOS France Clubmatch 2004,
BOS Pontoise Specialty 2004
BISS RRCN Clubmatch 2007
Multi. Champion
Multi. Group Winner
Multi. BOB
Multi. BISS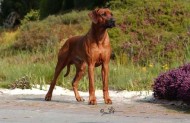 All photos and text from owners and breeders websites